Hellebro åbner sundhedsklinik for unge hjemløse
Dato 16. marts 2017. Skrevet af evariedel
Det er ikke så let at komme til lægen, når man er hjemløs
Een ting er det, at det er besværligt at komme til lægen, når man ikke har en folkeregisteradresse eller er registreret i en anden kommune langt fra København.
Een anden ting er, at unge hjemløse nedprioriterer deres helbred i den daglige kamp for at finde et sted at sove, skaffe penge og få noget at spise. Samtidig oplever mange af vores unge hjemløse at blive afvist på eksempelvis skadestuer fordi personalet oftest mistænker dem for "bare at ville skaffe sig en seng for natten".
Mange sygdomme og specielle udfordringer for de unge får derfor hverken den tiltrængte opmærksomhed eller behandling. På Hellebro har vi indtil nu kun kunne hjælpe de unge med at få søvn, varme, sund mad, Panodil, vitaminpiller og et trøstende knus.
Det er derfor med den største glæde, at vi kan annoncere, at Hellebro hver mandag fra 16-19 tilbyder de unge gratis adgang til vores nye sundhedsklinik. 
Sundhedsklinikken er ledet af den amerikanske læge Dawn Christine Leighton, der har speciale i Emergency Medicine. Dawn har stor erfaring med hjemløses helt specielle sundhedsproblematikker gennem hendes mangeårige arbejde på Bellevue Hospital Center, New York, USA.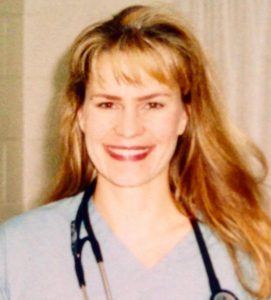 Læs om Dawn Christine Leighton her.
I was born and raised on the west coast of the USA in the greater Los Angeles Area of California. I earned a Bachelors in Science from Oregon State University and a Medical Doctorate at Oregon Health and Sciences University, in Portland Oregon. I was accepted into the Emergency Medicine Residency Program at New York University/Bellevue Hospital Center, in New York City. I completed an Internship in both Medicine and Surgery and spent four years training intensively in the field of Emergency Medicine and Trauma. I developed an interest in Disaster Medicine when, during my residency, the World Trade Center was attacked and Bellevue Hospital Center was at the epicenter of the disaster.
As a chief resident in Emergency Medicine, I was intensively involved in the initial disaster response as well as the ongoing care of a deeply traumatized population. Disaster Medicine and Disaster Preparedness has remained an ongoing area of focus in my medical practice. Bellevue Hospital has a long and proud history of caring for the homeless, indigent, immigrant and poor: a value system which I took to heart. After completing my residency and obtaining board certification in Emergency Medicine, I worked in the specialty of Emergency Medicine for several years as an Attending Physician. I moved to Denmark with my Danish husband, to be closer to his family and to provide our children with the experience of their Danish heritage, language and culture. I look forward to the opportunity to make a contribution at Hellebroen.